ABS FH36 Supplier and Manufacturer, ABS FH36 Shipbuilding Steel Plate Features
Posted:2015-11-30 04:57:06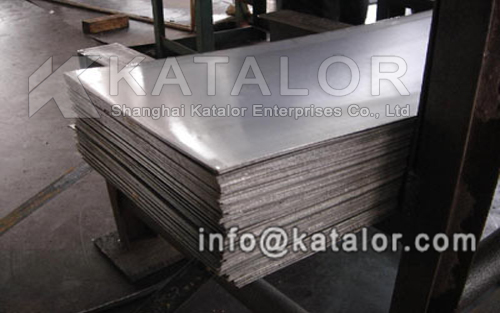 ABS FH36 steel is a kind of high tensile strength marine steel. In addition, FH36 has station for construal of ship. ABS FH36 shipbuilding steel plates are mainly used for making the offshore oil drilling platform, the hull of ship building and ship repairing.
ABS FH36 Steel Plate Chemical Composition

Grade

ChemicalComposition(%)

C

Mn

Si

P

S

Al

Cu

Mark

ABSFH36

0.16

0.90-1.60

0.10-0.50

0.025

0.025

0.015

0.35

AB/FH36
ABS FH36 Steel Plate Mechanical Property
AB/FH36high strength property

Grade

Mechanical Property

Charpy V Impact Test

Thickness

Yield

Tensile

Elongation

Degree

Energy 1

Energy 2

AB/FH36

mm

Min Mpa

Mpa

Min %

-60

J

J

t≤50

355

490-620

21%

24

34

50<t≤70

355

490-620

21%

27

41

70<t≤100

355

490-620

21%

34

50

Note: Energy 1 is transverse impact test, Energy 2 is longitudinal
ABS FH36 Shipbuilding Steel PlateSpecification:
Thickness: 6mm to 240mm,
Width: 1500mm to 4020mm,
Length: 3000mm to 27000mm.
By the way, the size can be customized
ABS FH36 Shipbuilding Steel Plate Service Feature
1.Accurate quotation, to reduce purchasing cost for you.
2. quick in delivery and favorable in price
3. superior quality, letting you go through the inspection of steel and supervise the quality of the finished products
Shanghai Katalor Enterprises are a big complex combined steel stockist whose business related with trade, processing, storage and transportation, we are specialized in supplying ABS FH36 Steel Plate ,To find out more about ABS FH36 Steel Plate and to receive a competitive quotation for the supply of this material, please contact us by [email protected] chat with our liveperson ,we will give you the best service!