316L stainless steel Corrosion resistance
Posted:2015-11-30 20:31:05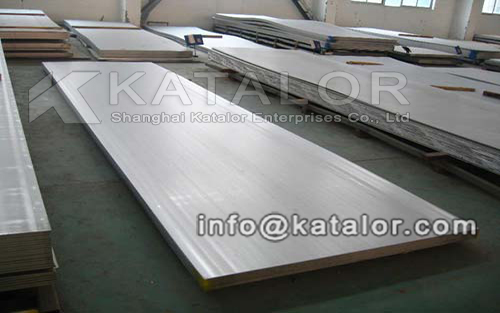 SUS316L stainless steel plasticity, toughness, cold deformation, welding process performance is good, 316 high temperature strength, 316L high temperature performance is poor, but the corrosion resistance is better than 316, due to low carbon content and 2 ℅ ~ 3 ℅ of molybdenum, Reducing salts and various inorganic acids and organic acids, alkali, salt corrosion resistance, high temperature strength. SUS316L stainless steel is an acid-resistant, corrosion-resistant alloy material, nickel and stainless steel chrome stainless steel two series, it has high temperature, easy processing, high strength and many other unique excellent performance. Products are widely used in many fields of industrial and civilian.
316L Chemical composition(%):
C: ≤ 0.03
Si: ≤1.00
Mn: ≤2.00
P: ≤ 0.040
S: ≤0.030
Cr: 16.00-18.00
Mo: 2.00-3.00
Ni: 12.00-15.00
Grade

Tensile Str
(MPa) min

Yield Str
0.2% Proof
(MPa) min

Elong
(% in 50mm) min

Hardness

Rockwell B (HR B) max

Brinell (HB) max

316L

485

170

40

95

217
316L Corrosion resistance:
1) the same stress intensity, the higher the temperature, the faster the fatigue crack propagation.
2) both belong to the high plasticity of austenitic stainless steel, the higher the tensile strength.
3) The existence of corrosive medium accelerates the corrosion fatigue process of steel. For example: 316 steel in boiling MgCl2 solution corrosion behavior, the higher the concentration, the higher the boiling point, the more prone to rupture.
4) In high temperature water environment, the stress corrosion of 316 steel is mainly IGSSC (transgranular).
Phone: 0086-18317160019
TEL: 0086-21-61182423
Fax: 0086-21-61182425
E-mail: [email protected]
Skype: shanghai.katalor
Address : Room 301,Unit 6,lane 2500,xiupu Road,Kangqiao Industrial Area,Pudong New District,Shanghai