What Effect Does The Sulfur (s) Of 16Mo3 Steel On Weldability?
Posted:2018-11-30 17:05:27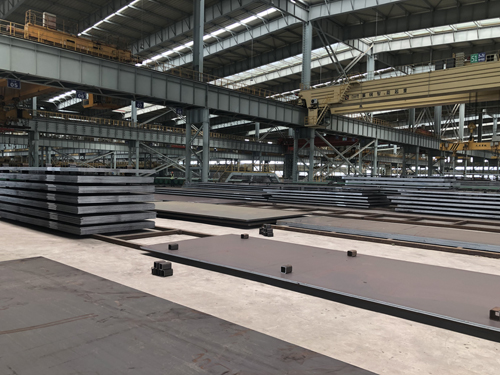 16Mo3 quality steel is an European grade steel plate used in the manufacture of boilers or pressure vessels.
What effect does the sulfur (S) of 16Mo3 steel on weldability?
Sulfur is often present in the form of iron sulfide in 16Mo3 steel and is distributed in the form of a network at the grain boundaries, thus significantly reducing the toughness of the steel. The eutectic temperature of iron-added iron sulfide is low (985°C). Therefore, during the hot working, the processing start temperature is generally 1150 to 1200 ° C, and the iron and iron sulfide eutectic has been melted, resulting in cracking during processing. This phenomenon is called "hot brittleness of sulfur". This property of sulfur causes hot cracking of the steel during welding. Therefore, the sulfur content is generally strictly controlled in steel. The main difference between ordinary carbon steel, high quality carbon steel and high quality steel is the amount of sulfur and phosphorus.
16Mo3 Steel Plate Specification
Standard: EN10028-2 (European standard)
Name: It is named according to the content of C (carbon) and Mo (molybdenum), which means that the carbon content of this steel plate is about 160, and the content of molybdenum is about three hundred.
This 16Mo3 grade is equivalent to domestic 12Cr1MoV.
Heat treatment: normalizing or normalizing + tempering
16Mo3 welding is different from other materials, it must be preheated, and the weld should be kept for about 30 minutes after the welding is completed.
16mo3 steel plate manganese is also an important alloying element in steel and an important hardenability element, which has a great influence on the toughness of weld metal.
When the Mn content is less than 0.05%, the toughness of the weld metal is high;
16Mo3 steel plate is very brittle when the Mn content is >3%;
When the Mn content = 0.6 to 1.8% of the 16mo3 steel plate, TEL: 180 to 377 to 99127% of the weld metal has high strength and toughness.