What Common Elements of SA387 Gr.12 Cl.1 Alloy are Added
Posted:2018-11-30 18:19:17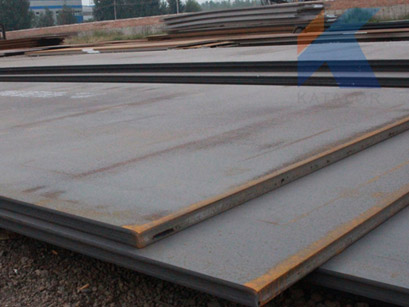 ASME SA387 Gr.12 Cl.1 Alloy is manufactured using highest grade raw material by our skilled experts. Alloy Steel SA387 Gr.12 Cl.1 plates also provide excellent corrosion and oxidation resistance, SA387 Gr.12 Cl.1 alloy steel plates are known for their properties which makes them highly usable. These properties are defined by the amount of elements added during their manufacture.
What common elements are added?
The common elements are chromium, molybdenum, boron, zirconium, vanadium and more. Among these you may have heard of chromium which is highly important to manufacture alloy steel. Every element that is added gives unique characteristics to the product. For example, adding high amount of chromium will make the alloy more resistant to corrosion and oxidation.
As we have said above that each element adds some characteristics to the alloy thus we should know what to add and what not. We should also know that in what amount a particular element goes in to produce a desired grade of alloy. Therefore, the grades such as 11 and 12 which are similar product vary in terms of their properties and applications. You cannot use a particular A SA387 Gr.12 Cl.1 alloy steel plates in other applications than oil and gas industries. If you do so then you may have to purchase the plates of other grade again which will cause you more money. Thus, to prevent this industrialists carefully order the product and ensure that supplier deliver the right product.
Heat Treatment before Delivery
The ASTM or ASME is the standard defined for the alloy steel plates. The "CL" defines the class that is 1 or2. The class2 plates are good to be used in environment where the temperature is relatively much higher than the normal environment. The SA387 Gr.12 Cl.1 plates undergo heat analysis to figure out the range of temperature upto which they can be used without any damage. The material also undergoes tension tests and should be tests to figure out the tensile strength, elongation and yield strength. They are also thermally treated before reaching to the market for supplying in the various industries.